13 tags
A Victorious Weekend
"So if the Son sets you free, you will be free indeed." John 8:36 The scorching summer heat pierced through my skin as I moved toward the pool to position myself in the best spot for taking photos. I was assigned by our Victory group leader to take pictures that day for one of our members who will undergo water baptism. The searing heat did not douse my excitement for my friend who...
10 tags
7 tags
Inspiration for the busy soul
    (Image from tumblr)  Have you ever been squeezed into a really busy week that you keep putting off some tasks for the weekend? I would not even recognize I had fallen into this situation until I realized I have several backlog articles for my blog. My weekday evenings are now largely spent on watching TV (which is unusual for me) and then   my quiet time with the Lord before I sleep. I...
12 tags
On courage and faith - Bethany Hamilton's story →
  I found an incredibly inspiring video on Youtube last week. It's about an interview with a female surfer who lost her arm in a shark attack.  Bethany Hamilton was 13 when she lost an arm after a gruelling experience with a ferocious shark in the sea. Reflecting on it, I believe many of us could not imagine living a life with one arm – especially when you're a teenager. 'Awkward' has become a...
9 tags
9 tags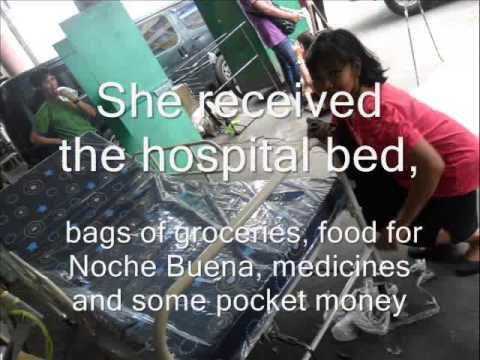 4 tags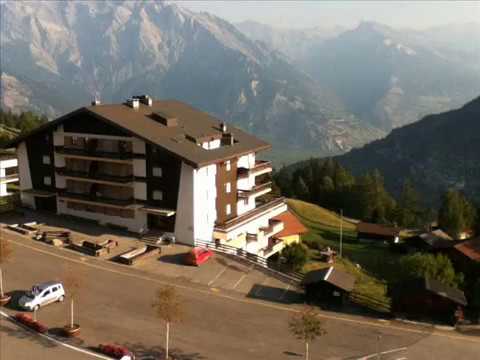 10 tags
'Spring cleaning' your mind for the New Year and...
It is a few days away before the New Year. Have you done some spring cleaning in your closet?  (image from tumblr) Remember what they say: if you have not worn it for six months or so, give it away so other people may enjoy it. Of course, it goes without saying that you should also be mindful of what you give. I think tattered clothes should be relegated to the trash bin. Those that are missing...
11 tags
5 tags
God's Christmas gifts
In my mind I'm doing cartwheels because I am ecstatic after receiving a gift from a friend. That is how thoughtful The Father is. He knows just what to give us even before we ask Him, even before we forget to ask Him. I travel a lot and I've made a mental note to buy a universal adaptor for about five times in the last three years. Electrical outlets abroad are different from ours and more than...
11 tags
Destination Vienna: the Schönbrunn Palace
It was love at first sight. Just months after a challenging episode in my life, I suddenly found my heart beating excitedly again while screaming 'Lovely' everytime I gaze at my newfound love. Even after more than a week of constant traveling and minimal sleep did not douse my spirit. I've found a new love and love was staring back at me. It's Name: Vienna. I was the only first time visitor in...
4 tags
1 tag
The Bible: the never-ending story of God's love...
I wish everyone would take time and read the Bible so that they would know the story of God's immense love for us. I think it would be life-changing to read about how God added years to Hezekiah's life when the latter bargained to God. I wish everyone would know how three teenagers Shadrach, Meshach and Abednego were saved from being baked alive because they would not bow down to the king's...
6 tags
14 tags
Joan
It was 2004 when she left. The sister I was closest to opted to start a life abroad and embark on a new 'adventure' away from her family. It broke my heart to see her leave because it meant somewhat like losing a sister and a bestfriend. But her heart was set on not just finding her way in a foreign land but to actually conquer her dreams. And she did more than that. I am proud to say that she...
13 tags
Youtube stars Jayesslee goes to Manila
It was an intimate setting, very much like a worship service, but it was exceptional as the crowd came home inspired with sweet memories of the Youtube sensation Jayesslee who graced Manila last June for its 2012 Asia tour.   For nearly two hours, identical twins, Janice and Sonia Lee rendered their amazing covers of songs that made them popular on the internet. They opened the show with their...
9 tags
A visit to the fourth smallest state of Europe,...
While on our way from Switzerland to Salzburg, Austria to fetch my mother for the trip to Vienna, we passed by the charming small nation of Liechtenstein. Information from it's official website said Liechtenstein is the fourth-smallest state in Europe which lies in the center of the Alps, between Switzerland and Austria. Honestly, I did not even know it existed until my brother-in-law...
11 tags
9 tags
Hello from Europe
It's my first time to blog overseas and I am excited to show you the places we've visited this year. In just a week since I've arrived here, we've gone to Switzerland and Vienna and Salzburg in Austria. We stayed home in Frankfurt for two days and now we're bound to hit the road again for a few days in Berlin. God is so good to let me experience all these especially...
3 tags
6 tags
7 tags
16 tags
Leadership and Success Summit 2012
How do you measure success and how exactly do you describe a successful person? Is success measured through one's material possessions, his or her number of friends or the influence that he or she has?  We all admire successful people and we often wonder what drove them to succeed in life.  Deep within us, we all have that human desire to uncover the steps on how to make it big in our fields of...
12 tags
11 tags
3 tags
5 tags
13 tags
Youtube sensation Jayeslee live in Manila 2012
I first came to know this undeniably gorgeous and talented duo when a favorite beauty vlogger, Bubzbeauty, mentioned them on her Facebook page. To my delight, Sonia and Janice, really makes beautiful music oftentimes reminding me of the splendid blending of voices of Norwegians, M2M in the early 2000.   My favorite covers from Jayeslee are 'Your Love is everything' by Jesus Culture, 'Price Tag'...
12 tags
11 tags
Dealing with People who are insecure or hard to...
Have you ever known someone who is always angry and almost impossible to please?   Are you friends with someone who gets irritated in almost anything and never hesitates to lash out vicious words to anyone who may go against his or her beliefs or preferences?   In Joyce Meyer's book 'Beauty for Ashes', Meyer discusses how to deal with people who seem to crave love and attention from everyone...
3 tags
6 tags
Emotional healing - excerpts from the book 'Beauty...
In her book 'Beauty for Ashes', Joyce Meyer gave out two important steps that will help hurting people receive emotional healing.  First, you must choose God's way of Forgiveness. He will not force it on you. If you want to lead a victorious life and enjoy full emotional health, you must believe that God's way is best. Even if you do not understand it, choose to follow...
Emotional healing - an excerpt from 'Beauty for...
6 tags
How to heal from all kinds of pain and abuses
Today, let me share with you a very important teaching I learned from Joyce Meyer's book 'Beauty for Ashes'. In her book, Meyer talks about healing from all kinds of abuses that we may have experienced in the past - verbal, emotional, physical, and how to release the painful memories resulting from such abuses.  In the chapter entitled 'Let go of the Past' Meyer...
14 tags
A night with Israel Houghton and New Breed and...
Israel Houghton and New Breed and Planetshakers shared the stage at the Smart Araneta Coliseum last April 21. An estimated 13,000 people attended the show, according to Twitter (@Planetshakers). I've never seen so many people enjoying music that glorifies the Lord.   I wish I had taken better photos. But I sincerely hope that my photos would somehow give you a picture of how the show...
10 tags
13 tags
A prayer for someone I don't know – a day at the...
Have you ever felt compelled to offer a prayer for someone whom you don't really know, someone you may never see again, people who touched your lives one way or another and left a deep mark in your heart? It has been three months, nearly four, but I still remember his face, the weariness in the expression on his face. That hint of optimism when he said that on February, he will finally be...
9 tags
Israel Houghton and New Breed and the...
Two notable Christian bands are coming to town this month. Israel Houghton and New Breed and Planetshakers will hold a back-to-back concert on April 21 at the Smart Araneta Coliseum courtesy of Becca Music Inc (BMI).   Israel Houghton is known for injecting contemporary gospel and worship with a 'blazing energy' that has made him among the most influential tastemakers in his field....
10 tags
My first life testimony
I made my first life testimony recently before a group of bloggers. It was totally unplanned. Judah Paolo, who has hosting the Becca Music bloggers conference called my name to share how I started my blog and what it is all about. You see, I cannot talk about my blog without talking about how it came to be as it is today. I need to tell people that I started blogging about beauty and...
13 tags
My first life testimony
I made my first life testimony recently before a group of bloggers. It was totally unplanned. Judah Paolo, who has hosting the Becca Music bloggers conference called my name to share how I started my blog and what it is all about. You see, I cannot talk about my blog without talking about how it came to be as it is today. I need to tell people that I started blogging about beauty and fashion...
4 tags
10 tags
Living a victorious life even with one leg
Rommel Cruz shows his decorated prosthesis after an inspirational talk at the Philippine General Hospital (PGH) in a ceremony welcoming the visit of Rotary International president Kalyan Banerjee to the PGH prosthetic laboratory in December in 2010. (Photo by Linus Escandor) At first glance, you will not notice that he bears an artificial leg. Despite what many may call disability, Rommel Cruz,...
6 tags
9 tags
Blogging is my ministry
  Blogging is a calling from the Lord. Since blogs are popular right now and many young people read online to find answers to their questions—from simple issues to the most complicated stuff in their lives—bloggers are really in an important position of influence. At first I didn't realize that blogging could be this influential (I thought they were just random posts no one would...
6 tags
I rarely google my name except when I'm looking for a previous news article that could serve as reference for the one I'm currently working on.  This is why I was pleasantly surprised to see my name in a blog entry made by blogger Jenn Valmonte in the 2011 Blogger Fiesta Manila. Valmonte did a wonderful job summarizing the inputs she gathered from the event where I encouraged...
8 tags
A new smile
TeamMFJ features the story of 26-year old Rojan J. Pajarin who was born with a physical deformity but with a hopeful heart. With the unending support of his mother, Rojan persevered to live the normal life he has now. Today, Rojan shares his hope to other individuals born with the same condition. In my childhood, being a cleft is no big deal for me. I did not care whenever people tease me or...
8 tags
The 'maleta' story
Freelance journalist Cher Jimenez relates her interesting story of God's blessings through her 'maleta' (luggage). In 2002, I got my much-awaited return to Dubai via the Truth Awards of the Institute on Church and Social Issues of the Ateneo de Manila University. It was an answered prayer for me since I left the UAE in 2000 with quite a heavy heart. I knew in my heart that the Lord would send me...
8 tags
Mannaforjenny.org welcomes a new sister. (^-^) →
6 tags